Parking in the PCC
Enjoy the advantage of reasonable prices
Short-term parking
Small passenger vehicles (prices includes VAT)
Parking duration
Price
1 hour
50 CZK
Parking up to 10 hours
50 CZK per hour
10–24 hours
500 CZK
Every additional day
500 CZK

Exit free of charge within 15 minutes after fee payment.
Short-term parking - buses (prices includes VAT)
| Parking duration | Price |
| --- | --- |
| 1 hour | 100 CZK |
| Parking up to 10 hours | 100 CZK per hour |
| 10–24 hours | 900 CZK |
| Every additional day | 900 CZK |
Parking for the disabled
There are 5 parking spaces in the NORTH parking zone.
Lifts P1 and P2 will take you to the ground floor to entrance no. 5, from where the road to all KCP buildings and the Holiday Inn hotel is barrier-free.
Parking for disabled people with a ZTP card is free for 12 hours of continuous parking, then it is charged according to the current parking price list.
The validator is located at the exit of the car park next to the cash register. After reading the ZTP card in the validator, parking is free.
Contact the car park dispatcher for assistance.
The contact for the parking dispatch center is from all parking stands or cash registers using the Intercom button, or on the telephone number 261 172 390.
Long-term parking - zone BCV
Small passenger vehicles (price includes VAT)
| Rate | Monthly | Yearly | Reduced rate |
| --- | --- | --- | --- |
| Basic rate | 3 300 CZK | 39 600 CZK | 0% |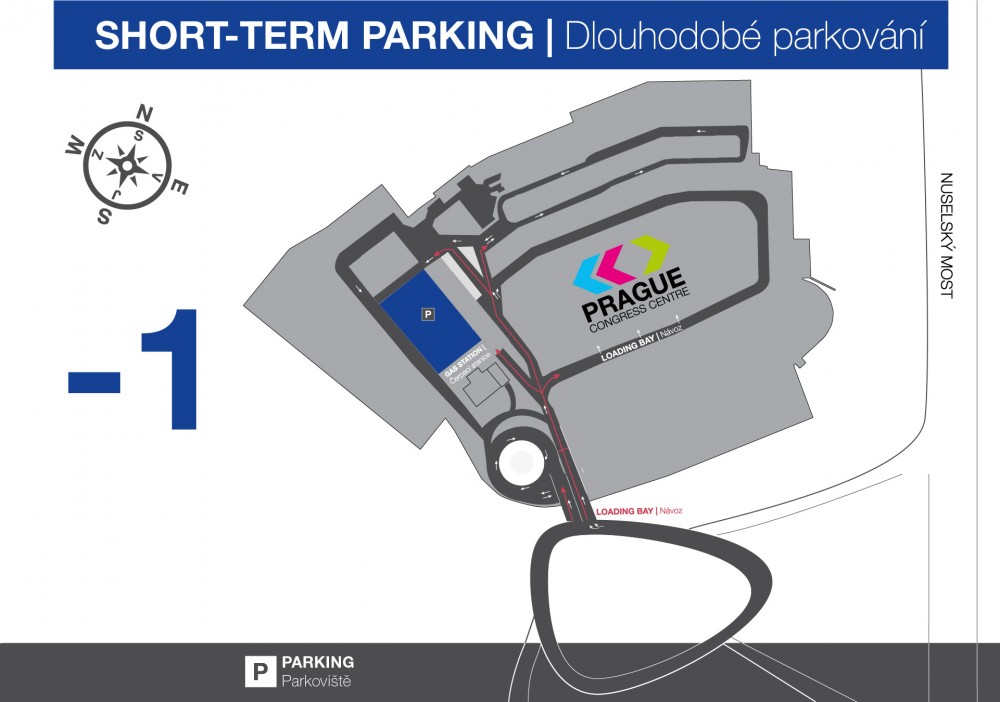 Long-term parking - zone South 2
Car park JIH (South)
| Rate | Monthly | Yearly |
| --- | --- | --- |
| Basic rate | 2 900 CZK | 34 800 CZK |
| Reduced rate for non-VAT payers | 2 400 CZK | 28 800 CZK |
For parking reservations or more information contact: +420 261 172 390, +420 261 172 304 or parking@praguecc.cz